A fantastic achievement by a Y11 student!
Congratulations to year 11 student Georgia Chapman (pictured with Mrs Nash) for achieving the Duke of Edinburgh 'Silver' Award and the 'Young Explorer' Award.
The 'Young Explorer' Award demonstrates a high level of skill, resilience and determination which are essential skills to be a qualified leader. It involved amongst other things, training in search and rescue in flood areas and people in distress. Georgia is only 1 of 7 young people in the Rotherham District to achieve such an award in the last 11 years.
Georgia is now working with the Rotherham Explorer Scouts to fundraise for a trip to Romania next year. Well done on this achievement and we wish her luck in the next steps to get 'gold'.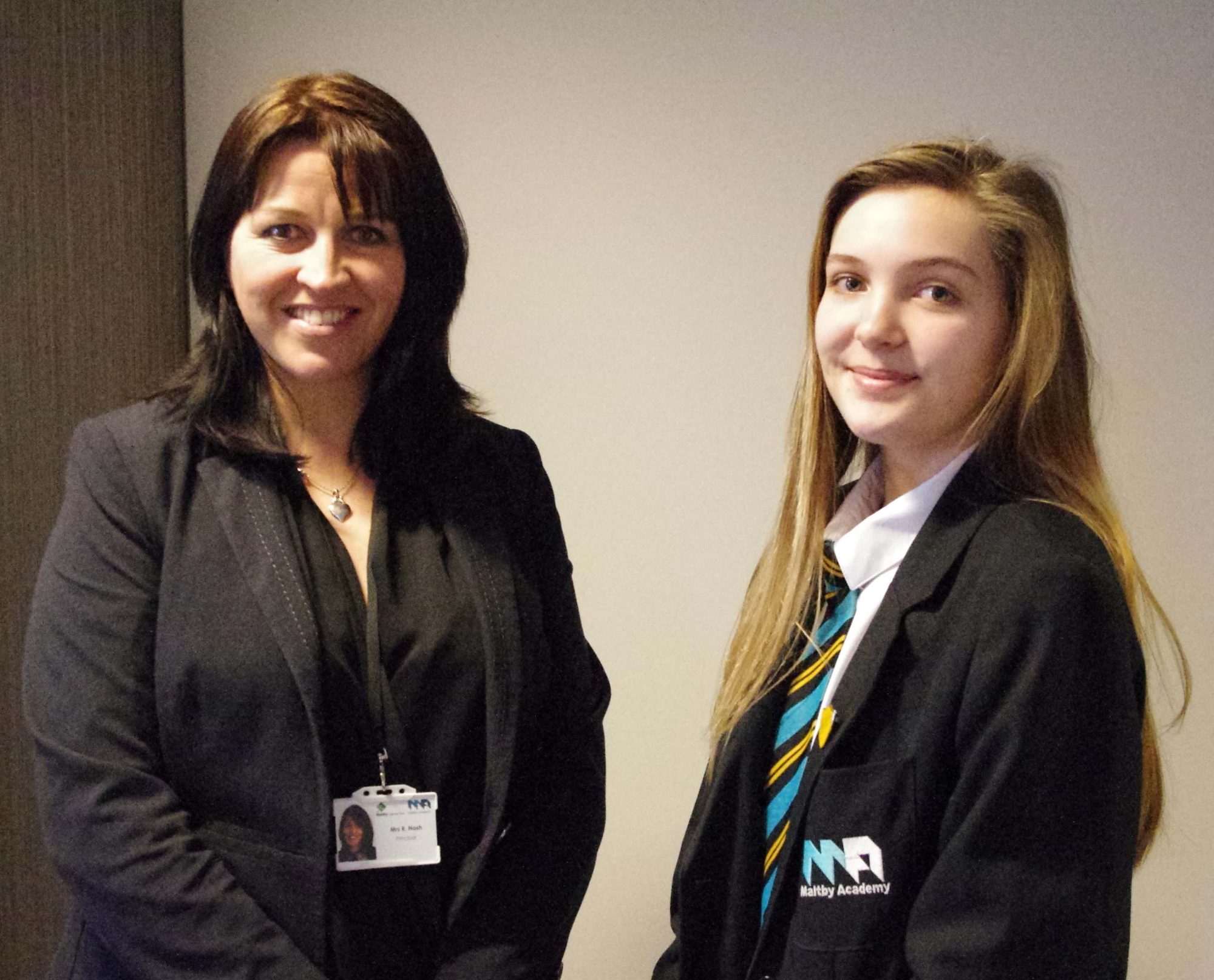 .