A great Sports Day at MA!
Students had a successful Sports Day competing in events including running, javelin, and discus. Wearing their House colours, students pushed themselves to do well and were supported and encouraged by the crowd. And now for the results ....
The winning House is: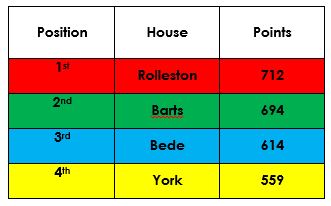 WELL DONE ROLLESTON
Click here for a gallery of photos from the day.