Our Library
We are incredibly excited to share our new library space with you! Here, we have created a bright, welcoming environment where students of all ages will be able to immerse themselves in a diverse range of books and activities.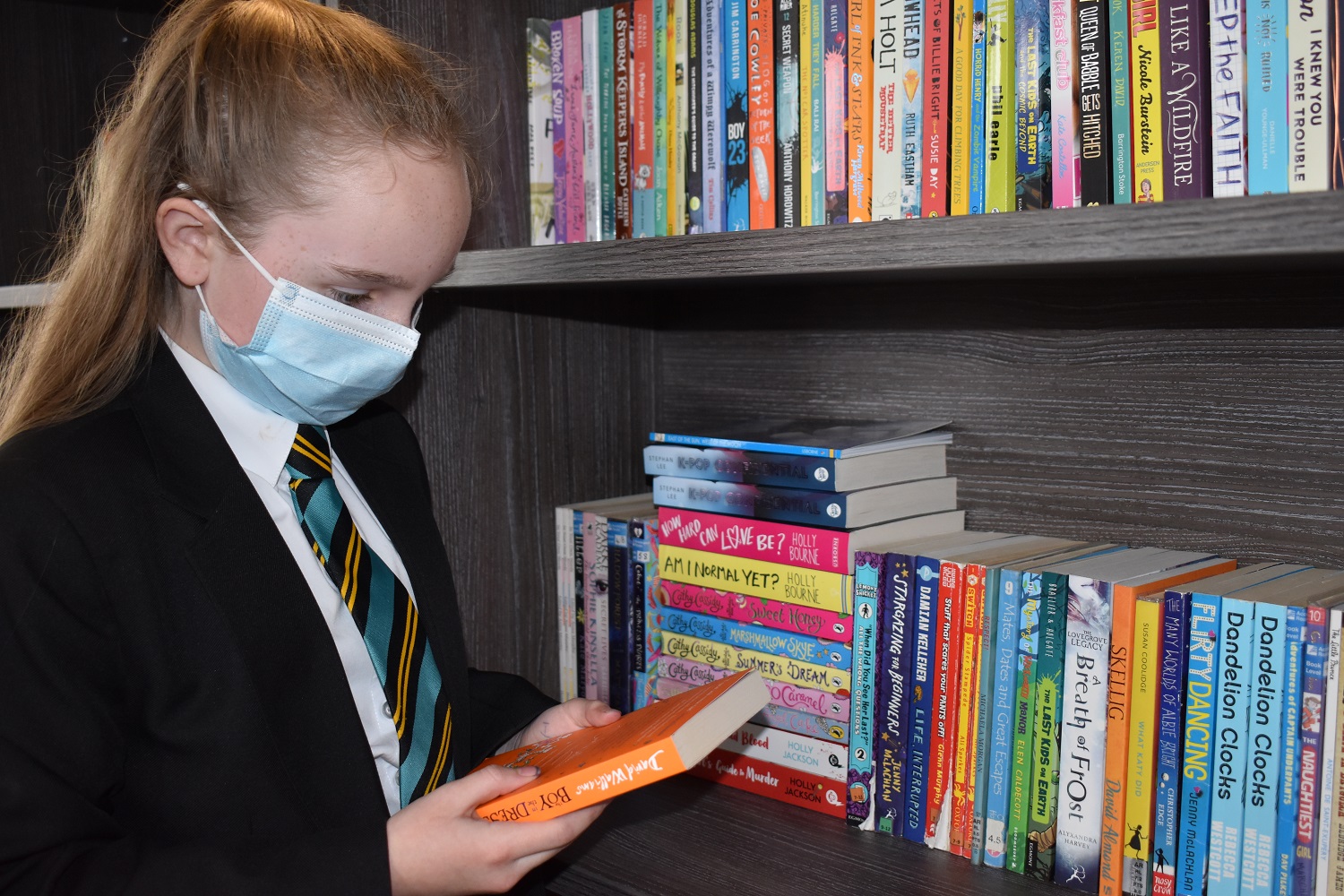 Further to this, we really want Maltby Academy students to guide, and inspire, each other's reading choices: pupils will be able to share book reviews with one another and keep up to date on our 'currently trending' book board. Alongside this, teachers will be continuously sharing their own recommendations. As an entire staff body, we have a diverse range of reading interests - and we can't wait to share our own favourites with students across all key stages.
Once Covid-19 restrictions are relaxed, Year 7 and Year 8 'Relax and Read' lessons will also take place in our library space: students will be able take a book of their choosing, settle down and relax whilst losing themselves in a fantastic book! Our library is designed to not just allow students to access a wider range of texts, but also to experience the important role that reading plays in our down time. Studies suggest that there are robust links between reading and mental health: we are keen for our young people to reap the benefits of escapism, and relaxation, that comes alongside an enjoyable read.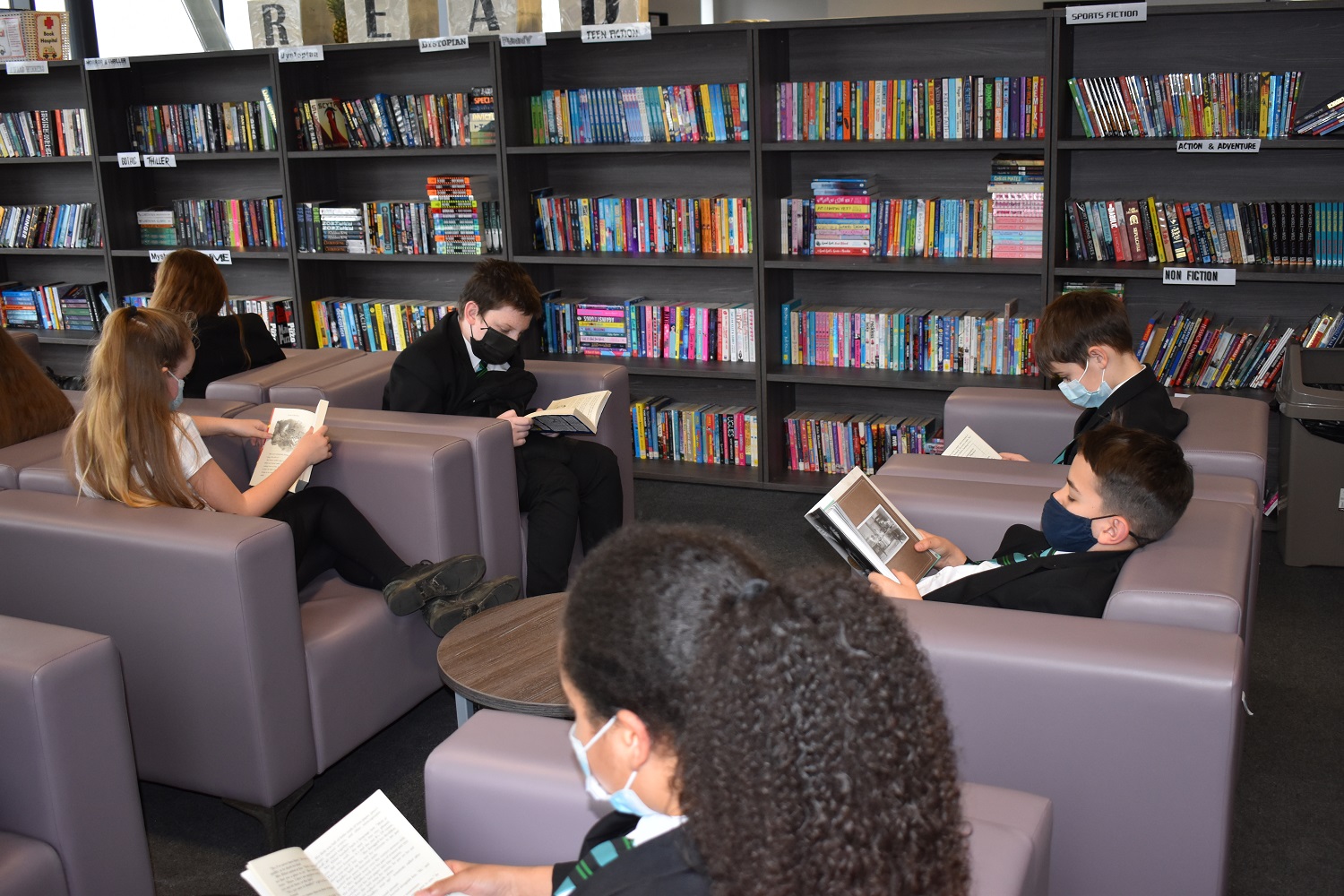 Choosing a book with your child:

There are over 2000 books in our library, and it can be difficult to know where to start. We would recommend that you consider the following steps, as you select a book with your child:
What are you interested in? Sci-fi, horror, sports, romance, adventure…? Search within this genre

What hobbies or interests do you have? Search for something inside this genre

Look at the front cover (yes, you CAN sometimes judge a book by its cover!) Does it look appealing or interesting?
Read the first two pages. If you aren't hooked, consider swapping it!

Make a list of places/times you'd like to visit or experience

Make a list of books or authors you've enjoyed in the past

Share your lists with friends and get recommendations
Read the blurb. Does this story sound exciting or interesting to you?

Ask your friends & family for recommendations

Try a website like: https://tastedive.com/books
- here, you can type the name of an author or book you have previously enjoyed & get recommendations for similar reads!