Home Learning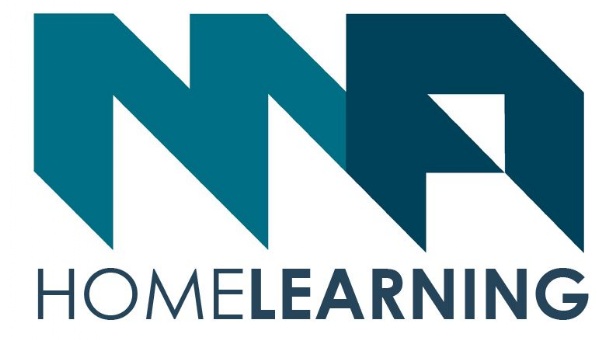 Everything students need to know in order to access, complete and submit home learning during school closure.
Please follow the guidance in the below video to access home learning resources using Microsoft Teams.
This video covers how to access resources and assignments, communicate with teachers and submit work.

If you encounter any issues, please email ma-ict@maltbyacademy.com with a brief explanation of the problem and one of our IT team will get back to you.
---
Please see below our suggested distance learning timetable for each year group:
01.06.20 - As we revised Y7/8 students' timetables for Home Learning and moved to three period days in order to support students and parents/carers with managing the current challenges of Home Learning, alongside other commitments and pressures, we included some subjects in double or triple slots, as shown here:

To ensure students are still accessing all of their curriculum subjects, but make things a little more manageable, we will now be rotating Art/Drama/Music on a three week cycle and PE/DT on a two week cycle. As such, this week, students will be able to access Art work, for Tuesday Period 2, next week will be Drama during that period and the following week will be Music. Students will be able to access PE work this week, for Thursday, Period 2 and D&T work next week for this period. Work will be uploaded on Teams accordingly.
The above arrangements will be reflected in print outs for those students accessing hard copies of work as well.
Year 9 Timetable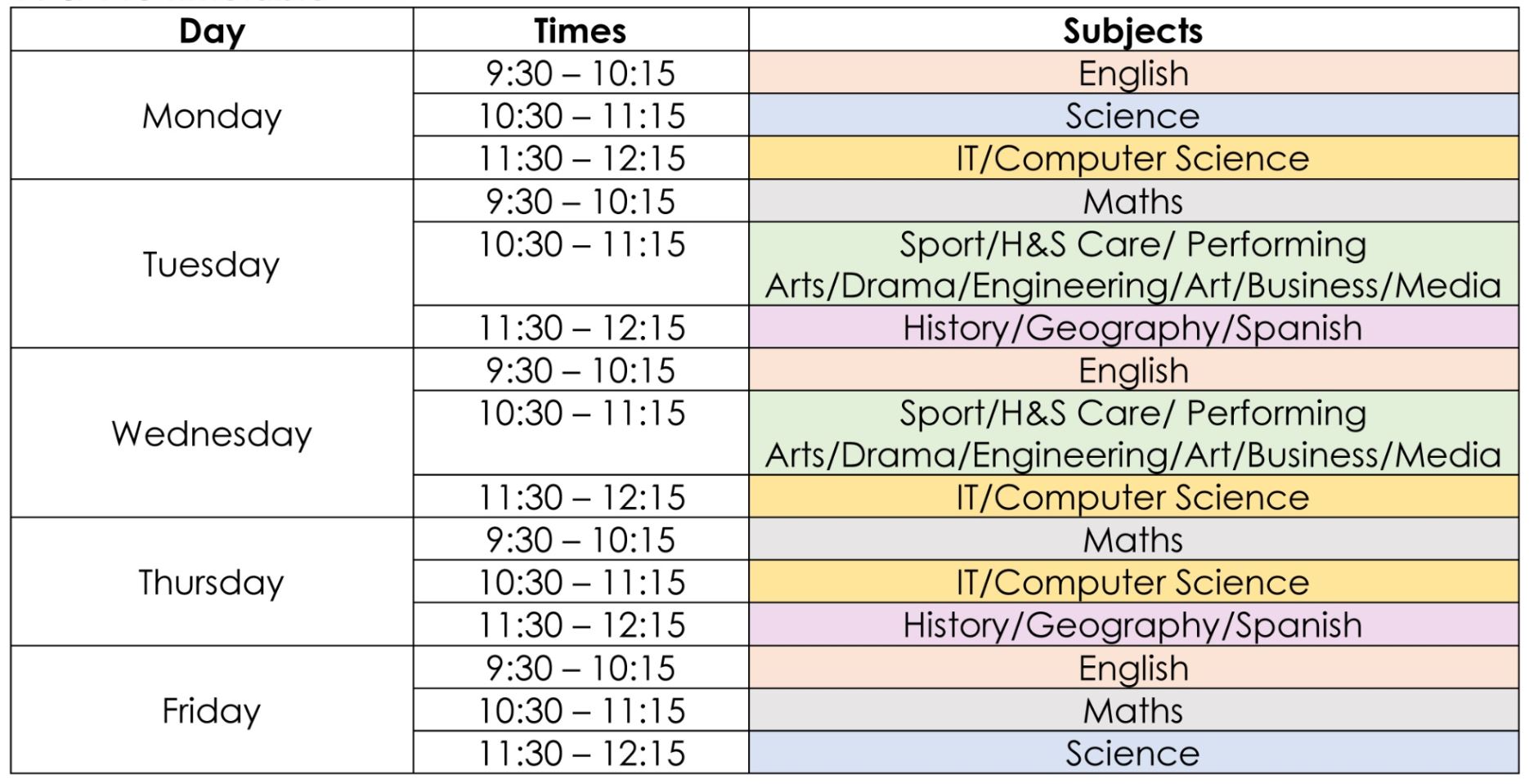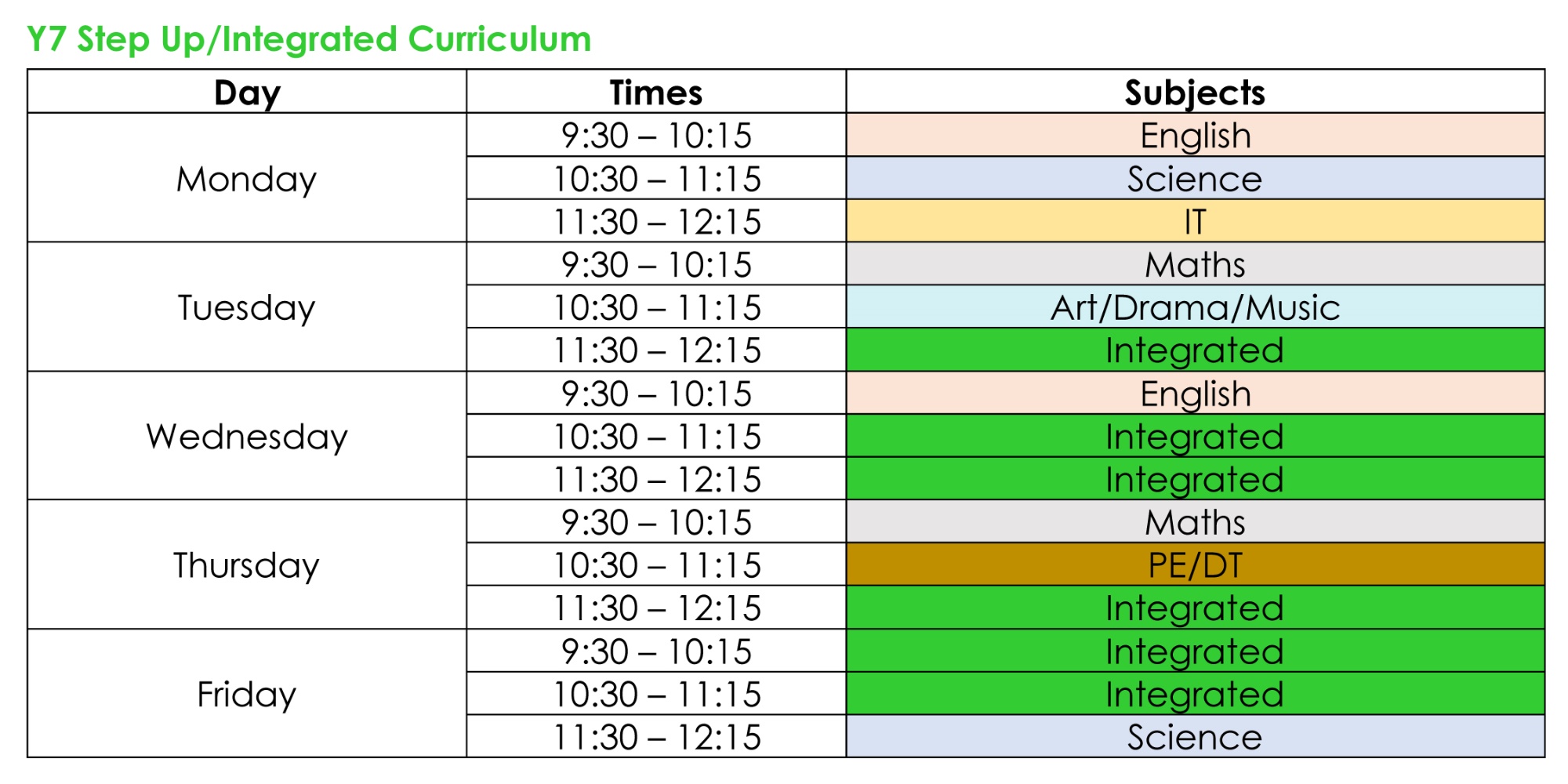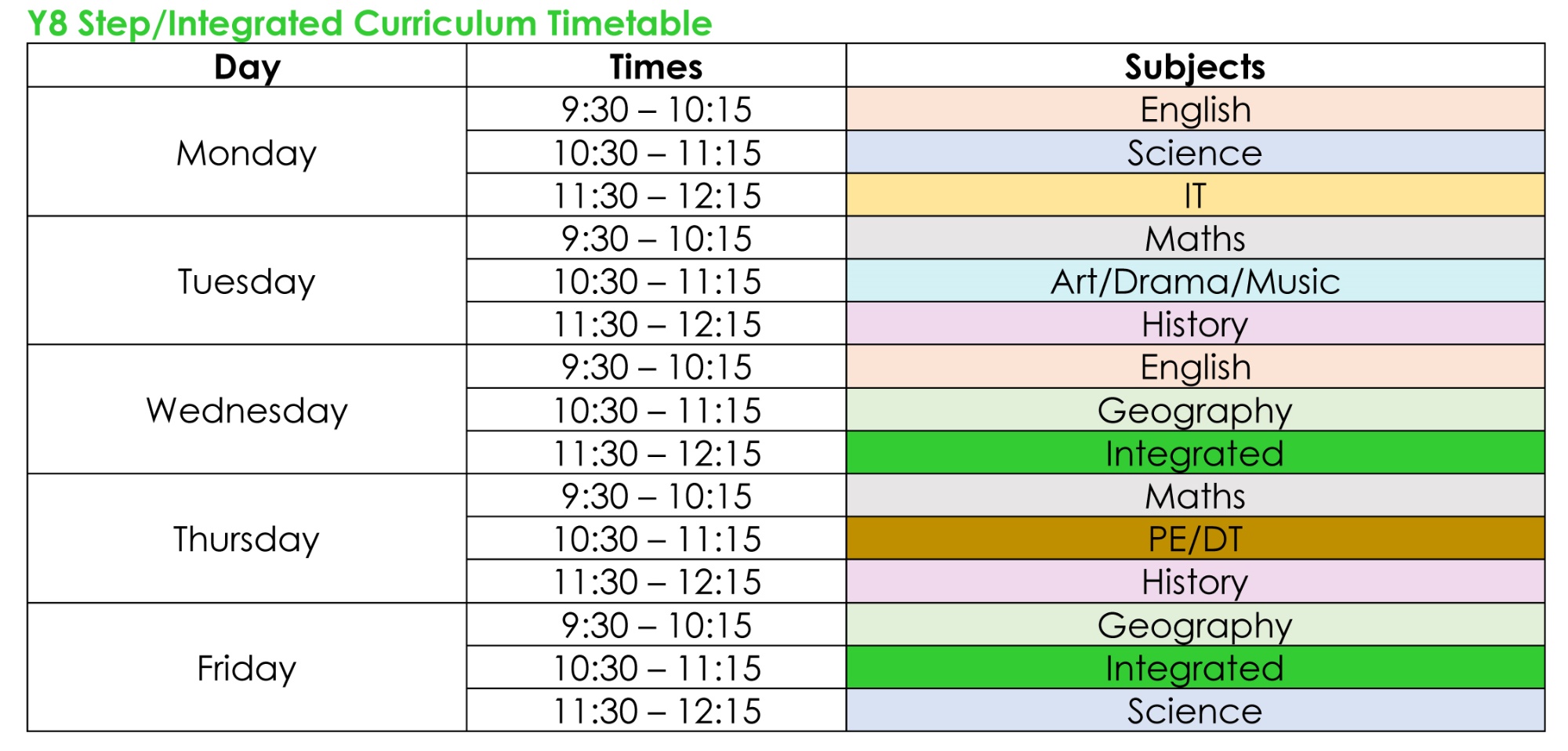 ---
Visit Oak National Academy for additional resources - This is an online classroom and resource hub created by teachers.
www.thenational.academy/
---
Whilst students are at home during Academy Partial Opening,please don't hesitate to contact us at any time using the following e-mail addresses.
Staff will be accessing e-mails and responding to all messages received during this time.
Department E-mail Addresses:
English: ma-english@maltbyacademy.com
Mathematics: ma-mathematics@maltbyacademy.com
Science: ma-science@maltbyacademy.com
Geography: ma-geography@maltbyacademy.com
History: ma-history@maltbyacademy.com
Creative Arts: ma-creativearts@maltbyacademy.com
Physical Education: ma-PE@maltbyacademy.com
Modern Foreign Languages: ma-MFL@maltbyacademy.com
Computing and Business: ma-ComputingandBusiness@maltbyacademy.com
Health and Social Care: ma-HealthandSocialCare@maltbyacademy.com
Technology: ma-Technology@maltbyacademy.com
Pastoral Team: ma-PastoralTeam@maltbyacademy.com
Special Educational Needs and Disability: ma-SEND@maltbyacademy.com
Safeguarding: ma-Safeguarding@maltbyacademy.com
Attendance: ma-Attendance@maltbyacademy.com
Admin: ma-Admin@maltbyacademy.com
Finance: ma-Finance@maltbyacademy.com
Examinations: ma-Examinations@maltbyacademy.com
Post 16: ma-Post16@maltbyacademy.com
ICT: ma-ICT@maltbyacademy.com
Catering: ma-Catering@maltbyacademy.com
Reception: ma-Reception@maltbyacademy.com
Sophos Home Commercial Edition
How to get it:
Use your school email address to register. NOTE: Your personal email address is to be used later for registration. During registration, please ensure the accuracy of your personal email as coupon codes are single-use.
Follow a few simple steps to register for and download the product, extending your powerful Sophos security to your home devices.
N.B. THIS WILL ONLY WORK WITH SCHOOL MAIL ADDRESSES.
For more information about the product and get some answers to questions you may have, please visit https://home.sophos.com/en-us/landing/commercial-use.aspx.