PE BINGO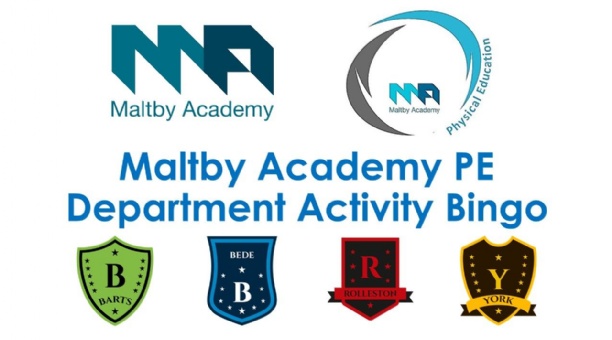 Join in with Team PE to win House Points!
Join in with Team PE to take part in their Activity Bingo! The rules are simple:
•Give as many of the activities a go – the level of difficulty is different for every challenge!
•You can include household members in each challenge you complete.
•Feel free to print off the Bingo Card (Slide 4) and mark it off as you go.
•Alternatively save a copy on your computer/laptop and mark/shade each off as you go.
Points awarded as follows;
•1 – Entering
•10 – 4 Corners
•20 – Line (Any direction)
•150 – Full House
•Bonus Point for sharing video/photos of tasks
We'd love to see you taking on these challenges. Videos or photos can be shared by;
Instagram – pe_maltbyacademy
Twitter - @TeamMaltbyPE
Or alternatively tou can e-mail your entires to to PE staff.