STEM Robot Competition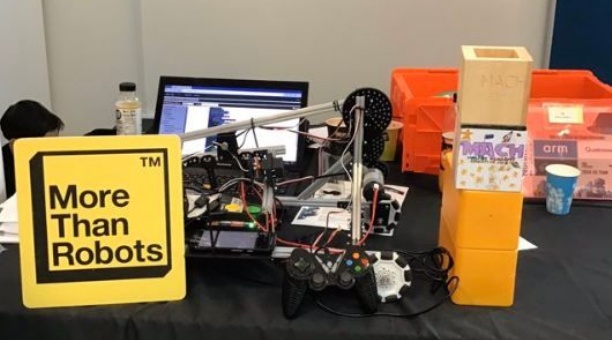 Students take part in a national robot competition.
The STEM club competed in the first tech robotic challenge at the National STEM Centre York. Students took the robot they have been building this academic year to compete as part of a national competition. Click here for photos.
It was an exciting day full of activities and the team won the judges choice award for best presentation.
Well done and watch this space for more robot news in the future!