Students Play Cupid for Charity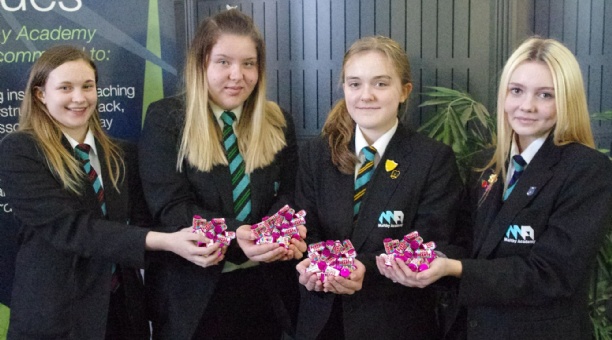 ---
Romance is alive and well at Maltby Academy as students and staff take part in an 'anonymous sweet delivery' service to raise money for charity!
Students from the school have initiated the idea, where they will charge both staff and students 50p to hand deliver a packet of love heart sweets, anonymously, to any person of their choosing.
Miss Darcie Lacey, Maths Teacher at Maltby Academy said: "It's such a lovely idea, and I think it will really make someone's day to receive an anonymous packet of sweets!
"The charities have been chosen by the students themselves which really gives them a sense of empowerment. Fundraising allows them to see first-hand that they have the ability to make a positive change in their communities."
Maltby Academy is part of the Maltby Learning Trust, who are committed to developing the personal qualities, resilience and competencies of students to make them employable and enable them to live healthy, successful and fulfilled lives.
---