Royal Navy Careers Workshop

Students take part in a Royal Navy careers workshop.
Joshua Bertman, a Leading Seaman from the Royal Navy visited the Academy to host a presentation to a group of students who have an interest in a Royal Navy career. Joshua also held a Q&A session with a smaller group of Year 8, 10 and 11 students. Students left with lots of useful information and
thoughts for next steps.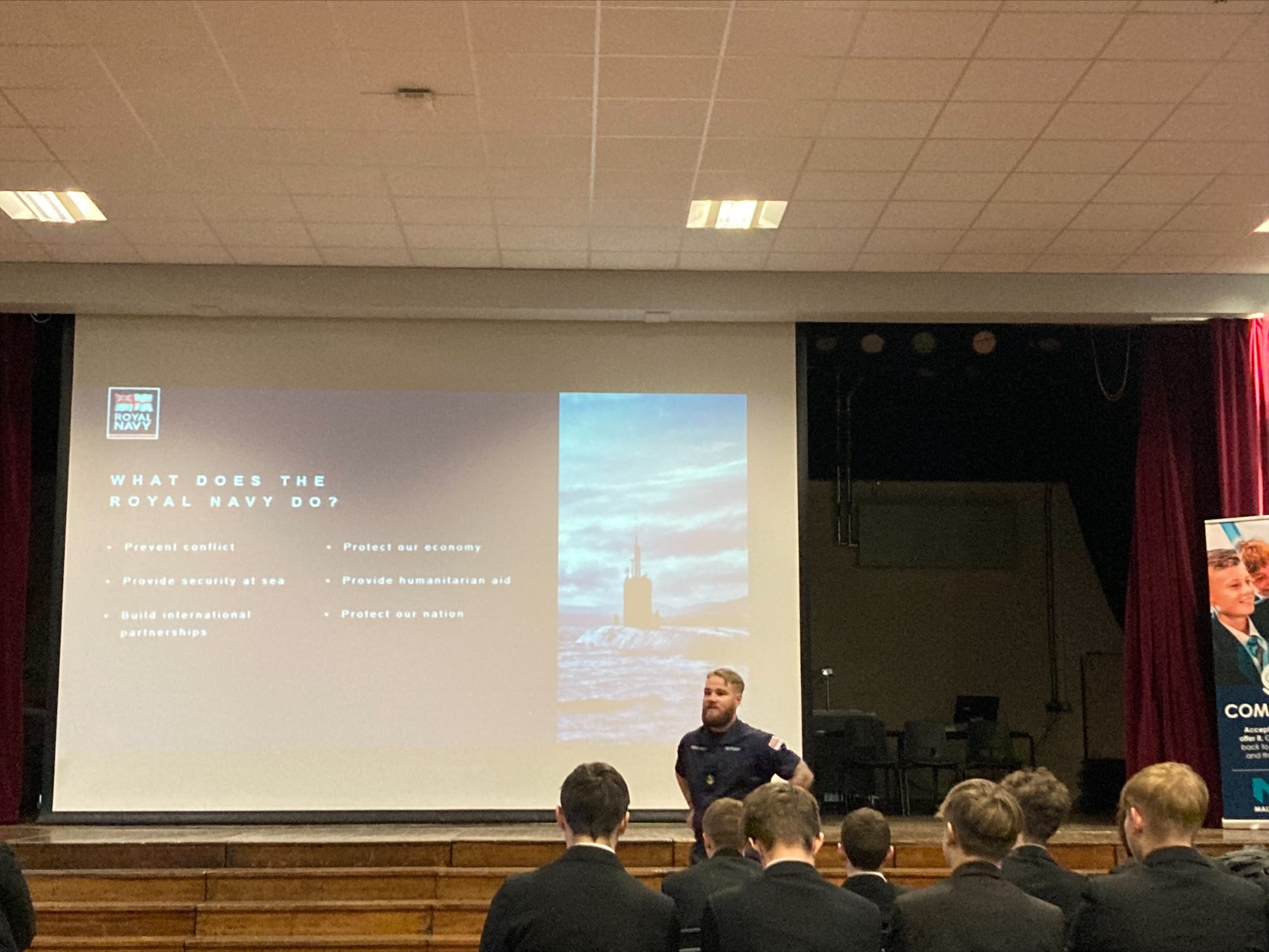 'My visit to Maltby Academy was a pleasure and a good opportunity to inform young students about a possible career in the Royal Navy. Great and relevant questions from all the students in a small Q&A after the presentation. I look forward to returning for future briefs/events.'
Joshua Bertman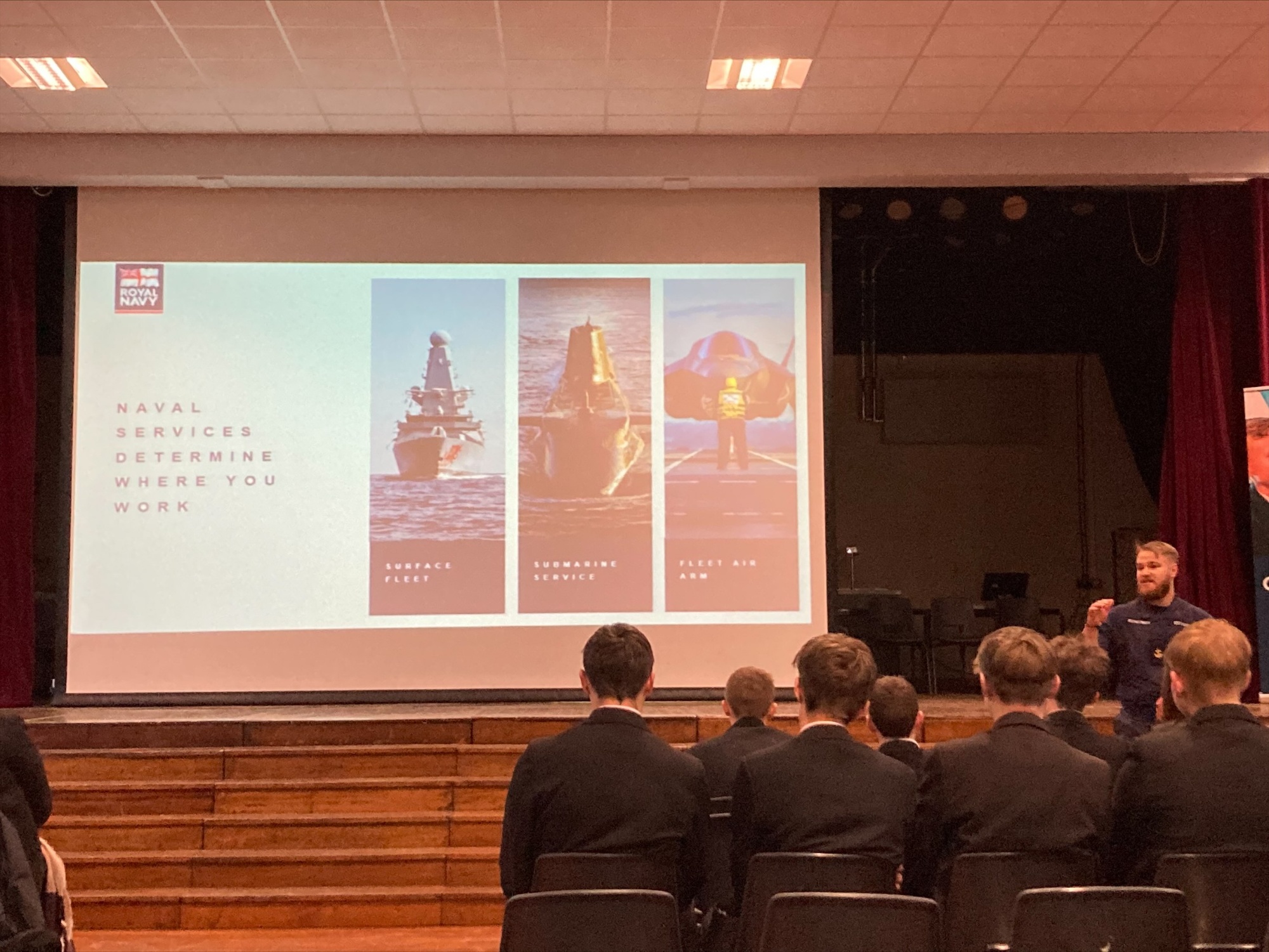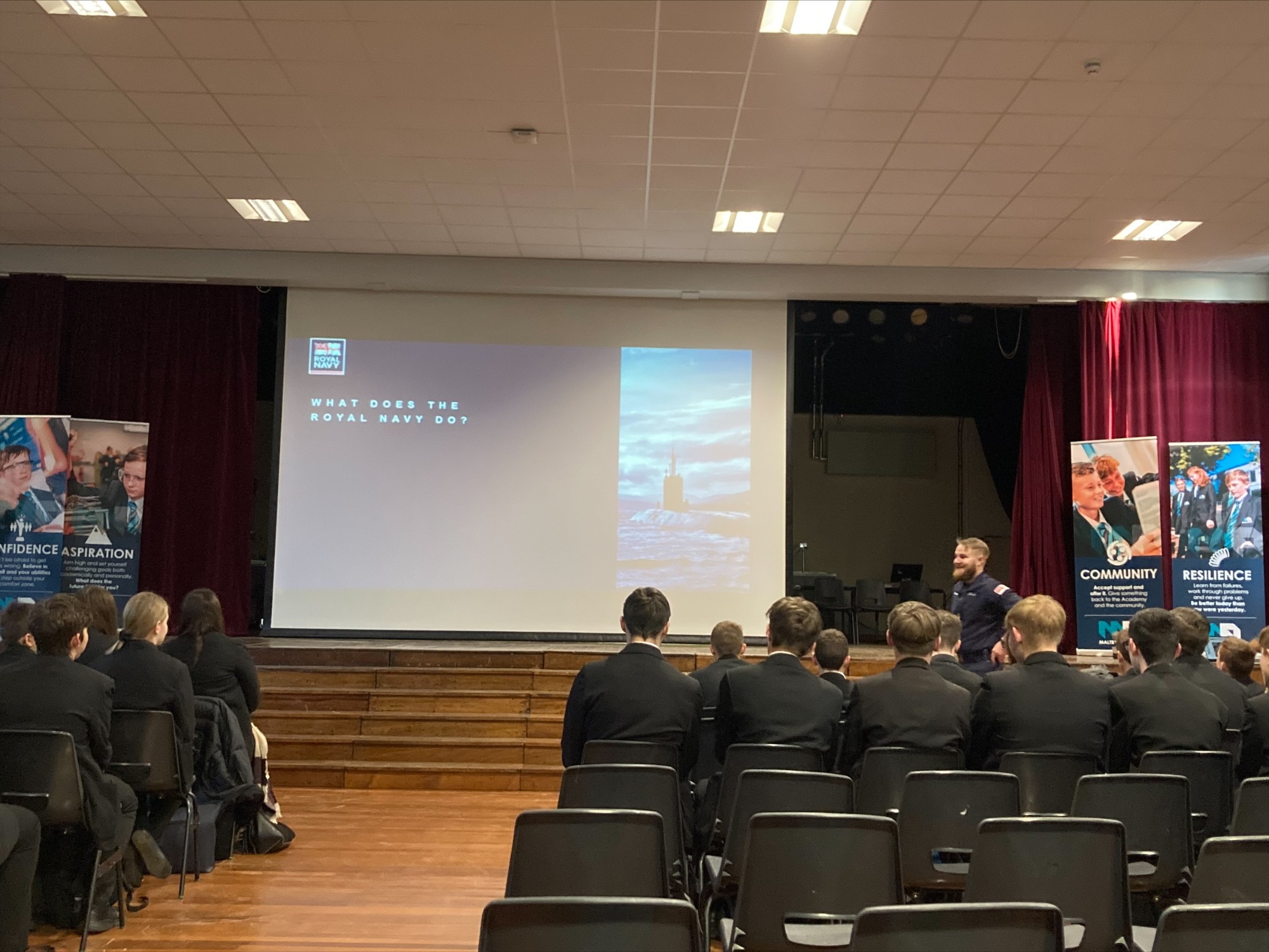 #aspiration
Aim high and set yourself challenging goals both academically and personally. What does the future hold for you?