Gold Medal Winner!

Paralympian Gold Medal Winner, Gavin Walker visits MA.
We had the privilege of welcoming Gavin Walker, Gold medal winning Paralympian to Maltby Academy. Gavin came to meet the boys' and girls' rugby team, and he brought along his Gold medal that he won in the Tokyo 2020 Paralympics, being a Co-Captain for the Wheelchair Rugby team.
Gavin gave an honest account of his life before and after his accident which drastically changed his life. Through rehabilitation from his accident, his support team introduced him to the sport. From 2011 he trained hard with his teammates and was selected for the National Squad in 2013. Gavin has since gone on to win medal after medal, getting his first bronze medal in 2013. He has participated in European Championships and made his Paralympic debut in 2016 for the Rio Paralympic Games.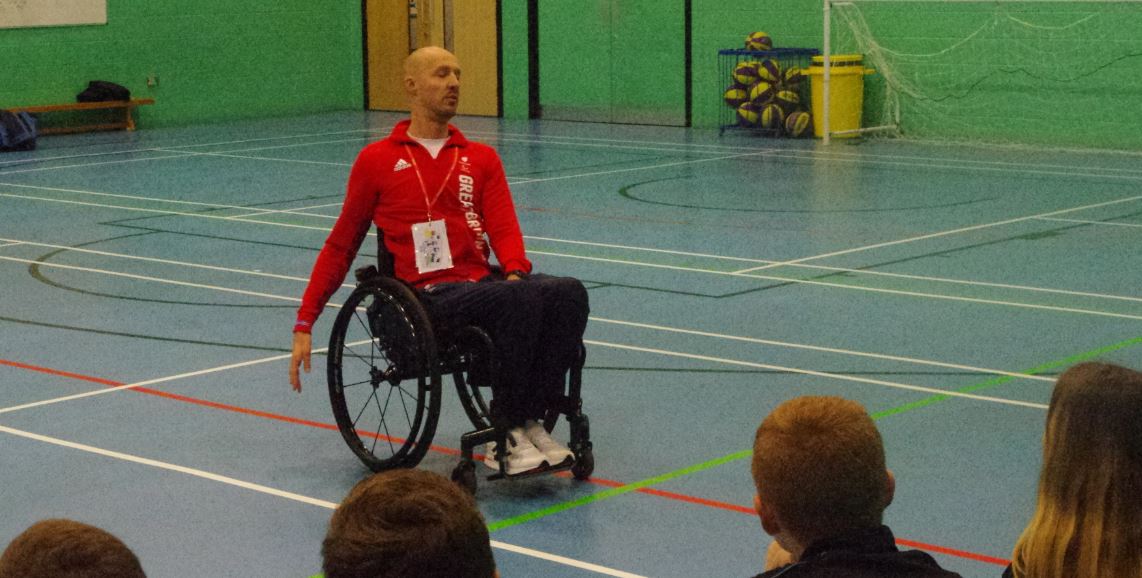 "Thank you so much for inviting me to talk to a group of your students. It's always a pleasure when students are engaged and interested in what I have to talk about. I'm glad I had the time to stick around and see their motivation and rugby skills in action during a training session. Keep working hard and enjoying what you do, and the results will follow".
Gavin Walker
Our students were star struck that a Paralympian had visited our school, and they listened to every detail of his insightful accounts of his career in Wheelchair rugby. Gavin showed us his resilience and hard work and determination. As well as a Q&A session, Gavin passed his Gold medal around for everyone to have a hold and even to try it on! Gavin also watched our players do some training, and he gave some tips from the sidelines.
Click here for pictures.
#resilience
#confidence