Students go to the national finals.

Following on from their recent success at the regional RSC Top of the Bench Chemistry Quiz, Morgan Edwards, Nathan Shaw, Matt Gill and Bethany Hunt went to Loughborough University with 31 other schools who had won the regional heats too.
They had to sit a written exam and take part in a 2.5 hour lab session where they had to problem solve as a team to work out a number of things. They also took part in a debate where post doc students presented their research and the students had to decide which project was worth investing in.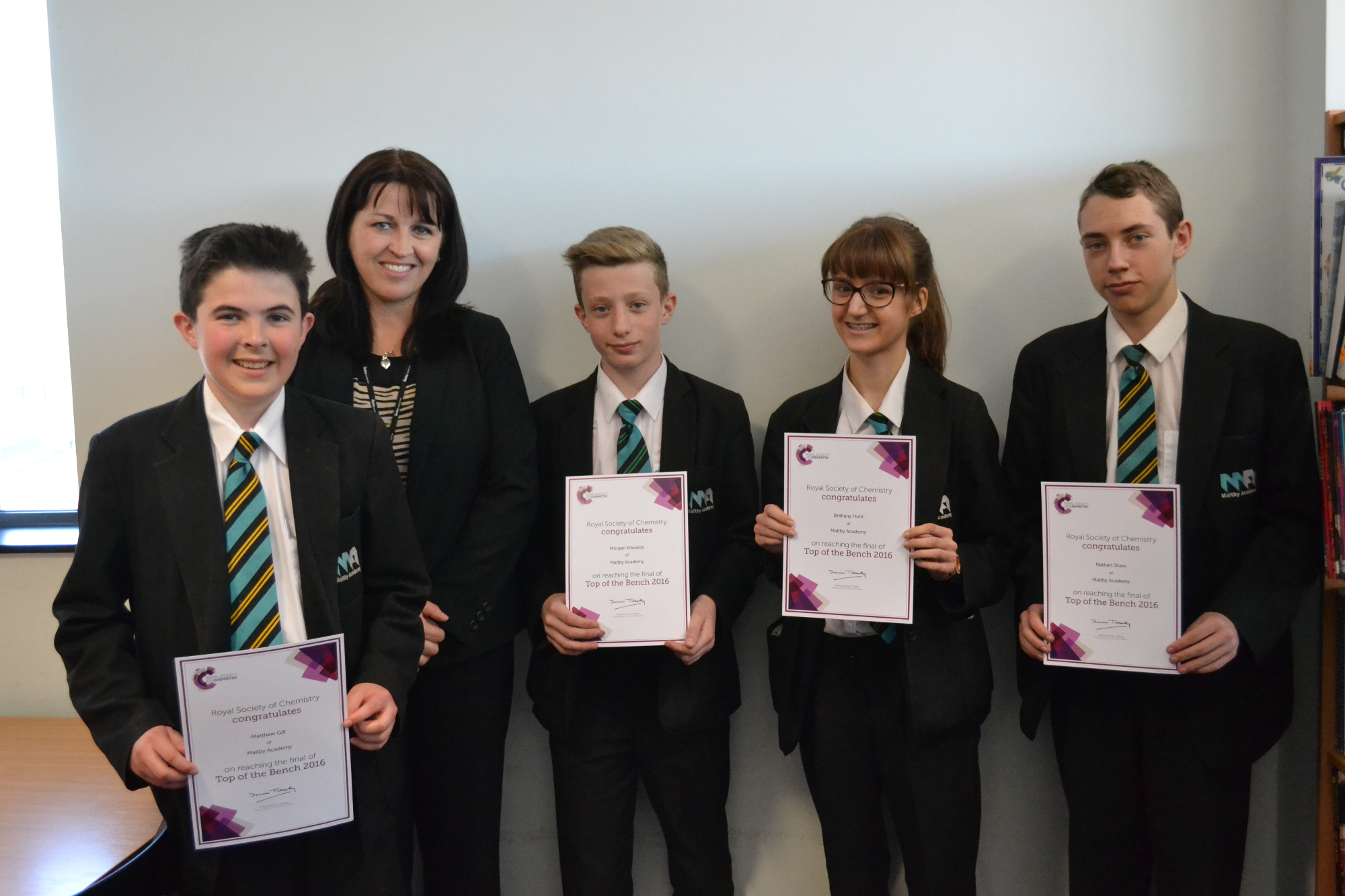 And the result! The MA team came 12th in the country. We are very proud of the four students who also each received a certificate. The Principal, Mrs Nash met with the students to congratulate them on their success.