Maltby Academy 'v' Sir Thomas Wharton Academy!
Maltby Academy (MA) and Sir Thomas Wharton Academy (STWA) are going head to head in a sporting competition to see which Academy will take the crown to become
Varsity 2017/18 Champions
How does it work?
Each year group compete against each other in different sporting events across the academic year.
The winning team gets 2 points for their Academy
If it is a draw, the team gets 1point for their Academy.
The school with the most points at the end of the academic year will win.
Results table - 10.11.17
BOYS FOOTBALL

GIRLS NETBALL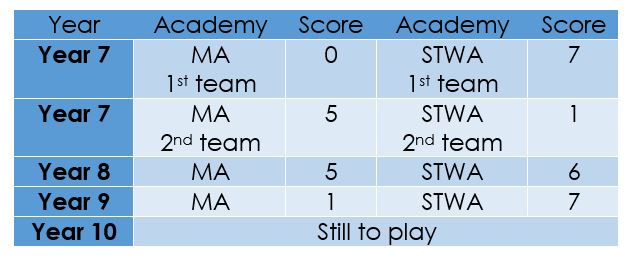 Scores so far
Maltby Academy - 6 Sir Thomas Wharton Academy - 9
There are a many more sports yet to be played including:
Badminton
Gymnastics
Basketball
Cricket
Rounders
Athletics
Match Reports
Watch this space for updates