Y5 and 6 Open Evening is on Thursday 8th October 2015.
Our Open Evening will take place on Thursday 8th October 2015 6.00pm - 7.30pm
The Open Evening gives you the opportunity to visit Maltby Academy, talk to students and staff and discover what Maltby Academy has to offer.
The evening will include a presentation by Mrs Nash, Associate Principal in the hall. Please take a look at the tabs on the right for lots of useful information for prospective parents.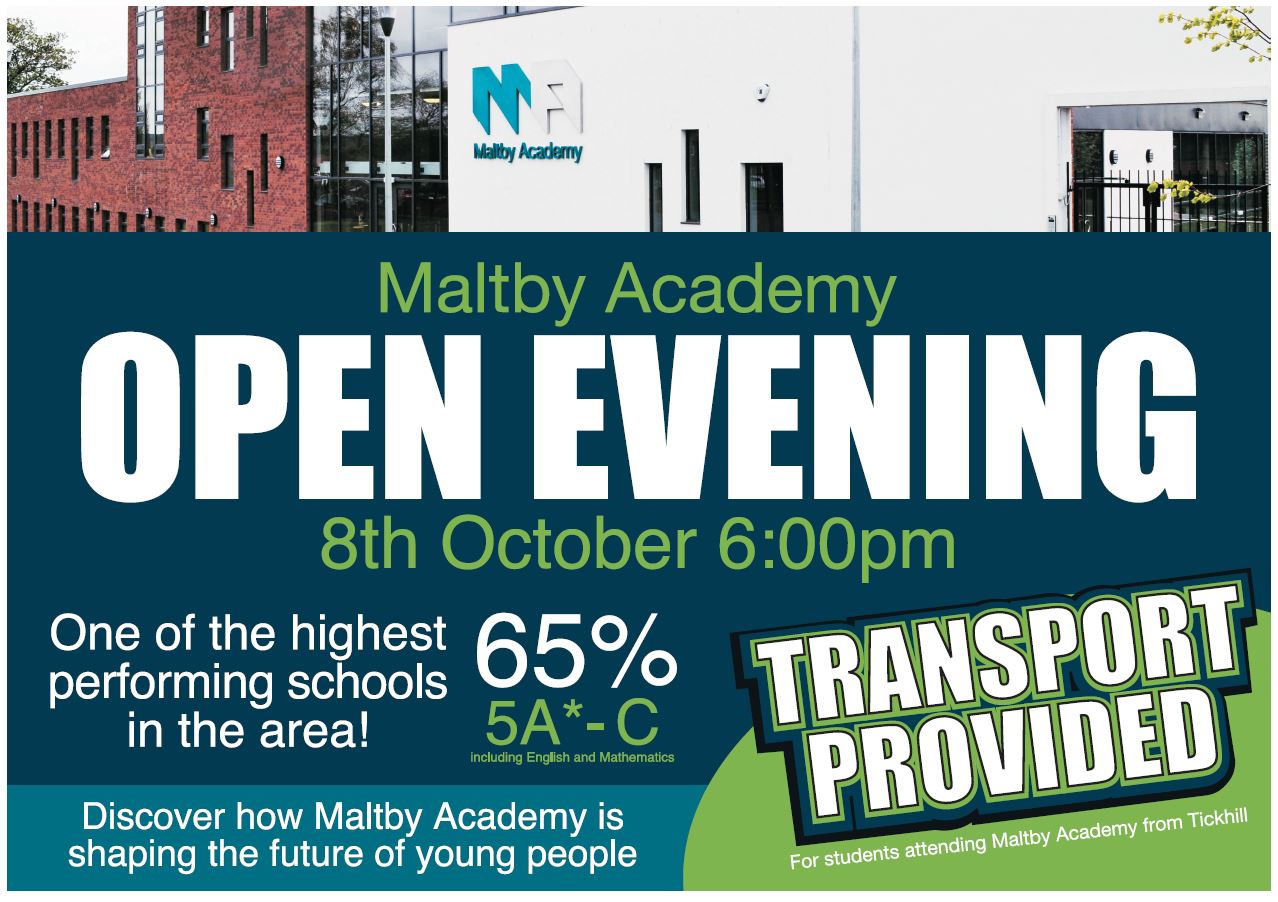 Tour Maltby Academy
We are offering you the chance to have a tour of Maltby Academy in action. The dates are:
Monday 12th October 2015; 9.00am – 10.30am
Tuesday 13th October 2015; 1.15pm - 2.45pm
Wednesday 14th October 2015; 1.15pm - 2.45pm
Thursday 15th October 2015; 9.00am – 10.30am
To book your place on the Academy tour please contact Helle Woodcock on 01709 812864 or email hwoodcock@maltbyacademy.org