The Hidden Worlds project ends with MA as champions.
Maltby Academy are very proud of the year 8 science students, Dr Naylor and Miss Bailey for winning the University of Sheffield Krebs Festival 2015 Schools Science "Hidden Worlds" presentation competition held last night at Firth Hall.
As the only Rotherham school in the Yorkshire wide competition, the students presented their animation on how the body fights bacterial infection to a panel of university professors, and beat four other schools to win the trophy. Their animation was then projected onto the Firth Hall building!
The students have worked on this project throughout the year to produce an animated short presentation on the microscopic world alongside the resident artist and PhD students from the University of Sheffield. Click here for more photos.
A great achievement for the students who all had a fantastic experience.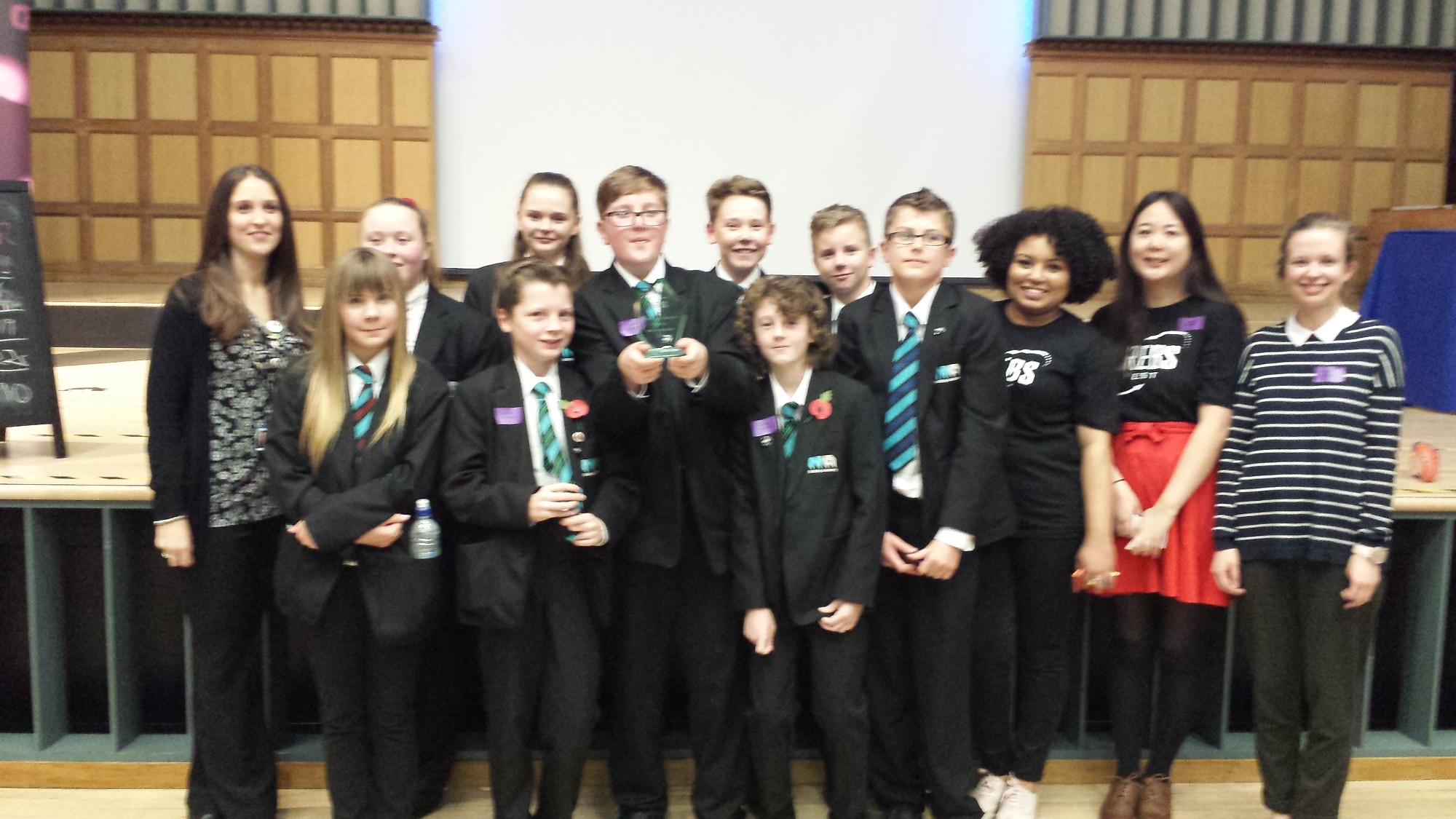 ​