Whether you are thinking about your Post 16 Options or what to do at the end of your Sixth Form studies, the Post 16 @ Maltby Learning Trust is here to support, advise and guide you to make great choices. We know that there are lots of ways to achieve success and we support students to the career path that is right for them, be it through university, further training or employment.
Please contact the Academy if you require a personal tour of our facilities or to discuss our offer with one of the Sixth Form Leadership Team.
For all applications to any of our A Level courses, BTEC courses, Technical courses and the Sheffield Scholarship please click on the UCAS Progress button below.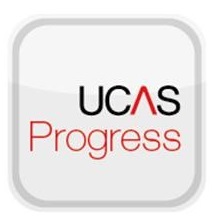 Sixth Form Admissions
Applications to Post 16 @ Maltby Learning Trust are welcomed from any applicant for whom there is an appropriate course and who demonstrates a positive attitude to learning, a level of attendance that will support achievement, and a record of conduct that is in keeping with the school code of conduct.
Course Admission/Criteria
Internal Students
Internal students are actively supported and encouraged to apply to the Sixth Form. Access to courses will be based on the admissions criteria. Students will have an 'early intentions' consultation with a member of the Senior Leadership Team. Each student will also receive advice and guidance through the Heads of Year and Tutors, and students will be expected to complete an application form with details of predicted grades and related course options. Following receipt of application, each student will have a formal admissions discussion with a member of the Sixth Form Team. Conditional offers will be sent to students. These offers will be based on a student's predicted grades and their related courses options at that time. Offers are subject to change in accordance with the actual results a student achieves. Access to levels of courses will be based on the following:
Actual GCSE grades
Admissions criteria - which are course specific
Individual student data
Advice and guidance of the Sixth Form Team
External Students
External students will be admitted onto courses subject to fulfilling all criteria which apply to internal students and subject to spaces being available on the courses which they have applied to follow. Courses will be deemed full when the maximum class size of 25 for science subjects, 20 for practical-based subjects, and 30 for classroom-based subjects, is reached.

The school will look at all students on an individual basis to assess whether they are suitable for the courses chosen. It will be up to the discretion of the Post 16 team as to which courses students are able to follow. Course options could be subject to change during the autumn term if students are making less than the expected progress or struggling at the level of study they have undertaken.
Students Causing Concern on Admission
Where a student's prior effort, punctuality or attendance is a cause for concern, their placement on courses will be on a probationary basis and subject to a written agreement stipulating specific targets that must be achieved. Targets will be reviewed by the Head of Sixth Form fortnightly, with a formal review at the end of each half term. Failure to meet the targets will result in the student being deemed to have failed his or her probationary period.
Students from Overseas
Students will be required to show their birth certificate, current passport and all relevant qualifications. The school will consider students' suitability for the courses they have chosen on an individual basis. It will be up to the discretion of the Post 16 Team as to which courses students are able to follow. This could be subject to change during the autumn term if students are not making the progress expected of them.
All students MUST have relevant Exam Board slips to confirm their qualifications and photocopies will be taken by the school. Students who fail to produce the appropriate documentation will not be offered a place at Post 16 @ Maltby Learning Trust.