Y6 to Y7 Transition
This is an important time for you and your child and we are delighted that you have chosen to join us for the next stage. Maltby Academy is a thriving school at the heart of the community. We are very proud of our Academy and our vision is to deliver exceptional experiences that enable all young people to thrive in a competitive world and lead successful and fulfilling lives. Maltby Academy follow the admission arrangements set out by the Local Authority of Rotherham. Click here for more on admissions.
Please click on the images below to view our prospectus, enrichment and transition brochures.
OUR STAFF
Maltby Academy has highly skilled, dedicated and talented teaching and support staff. Teachers are passionate about their subject and are keen to develop that love of learning in young people. We are committed to ensuring that every lesson is delivered with passion and is underpinned by high quality subject knowledge so that we give our young people an exceptional learning experience every day.
CURRICULUM
The Maltby Academy curriculum is designed, delivered and monitored with principles of knowledge and assessment at its core.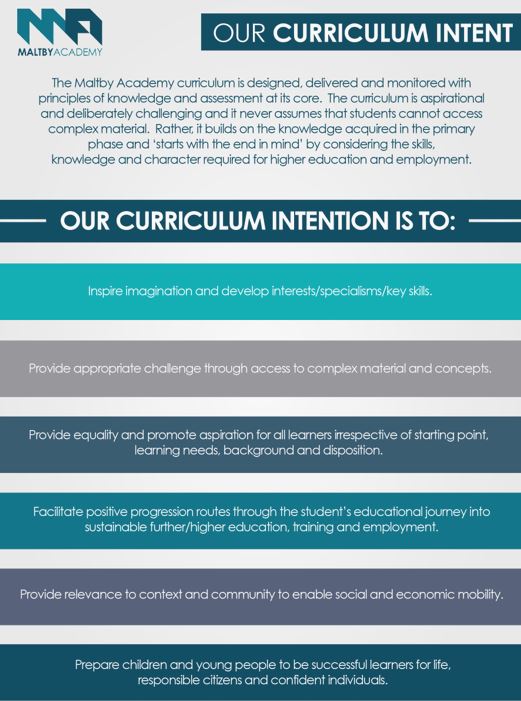 KEY DRIVERS
Our Key Drivers are the key behaviours, which lay the foundation for success. We expect to see these demonstrated daily by both students and staff. In doing so we firmly believe that this will enable us to achieve our vision of 'Delivering exceptional learning experiences that enable all young people to thrive in a competitive world and live successful and fulfilling lives'.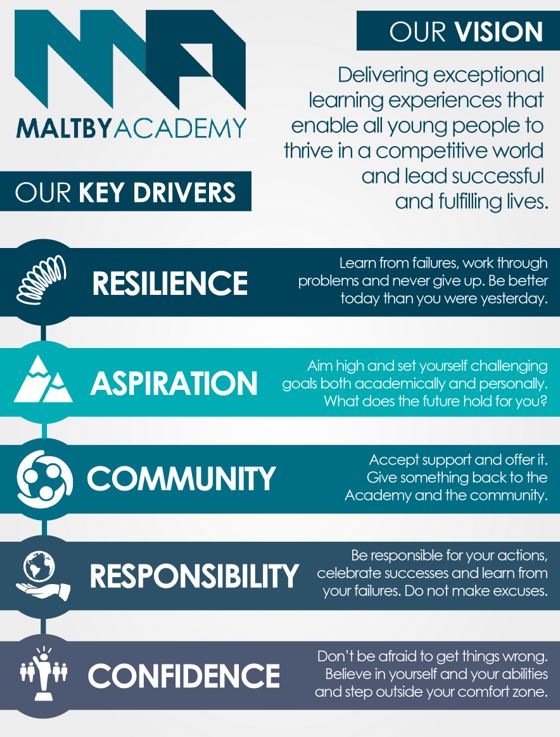 We hope you find everything you need about transition, however, if you require any further information, or have any questions, please contact the Academy at info@maltbyacademy.com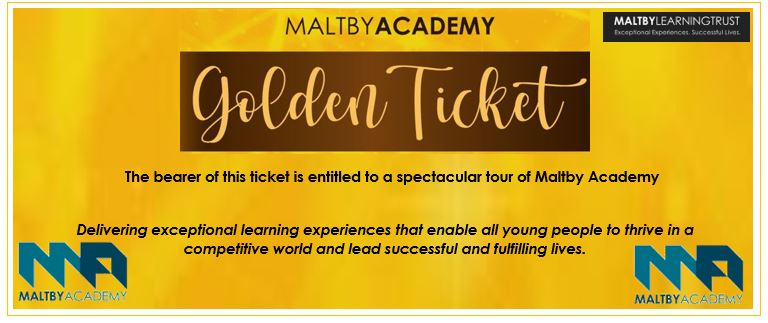 This Golden ticket will give you a chance to see Maltby Academy in action. Arrive at main reception, at a time and date that suits you, request a tour and a member of the senior team will be more than happy to provide you with a comprehensive tour of our Academy.