Scholarship football team are the champions
A fantastic first season for the Scholarship football team!
The Scholarship football team have lots to enjoy and celebrate as they have won the Yorkshire & Humberside Under 19 British Colleges League. It has been a fantastic first season and the students have been a credit to the Academy in terms of their attitude, commitment, dedication and performance. We will now need to improve once again for next season as we will be competing in a higher league.
The league table is below and the final points have been highlighted. Click here for more information on the English Colleges Football Association.
Well done to:
Joe Taylor
Connor Smith
Matthew Hunt
Kyle Parry
Jack Greeves
Connor Campbell
Dylan Chapman
Cory Eagle
Oliver Lawrence
George Grashion
Joel Moore
Kristofer Eggertsson
Joshua Mellor
Alexander Bartholomew
Sol Williams
Joshua Carpenter
Ashley Brook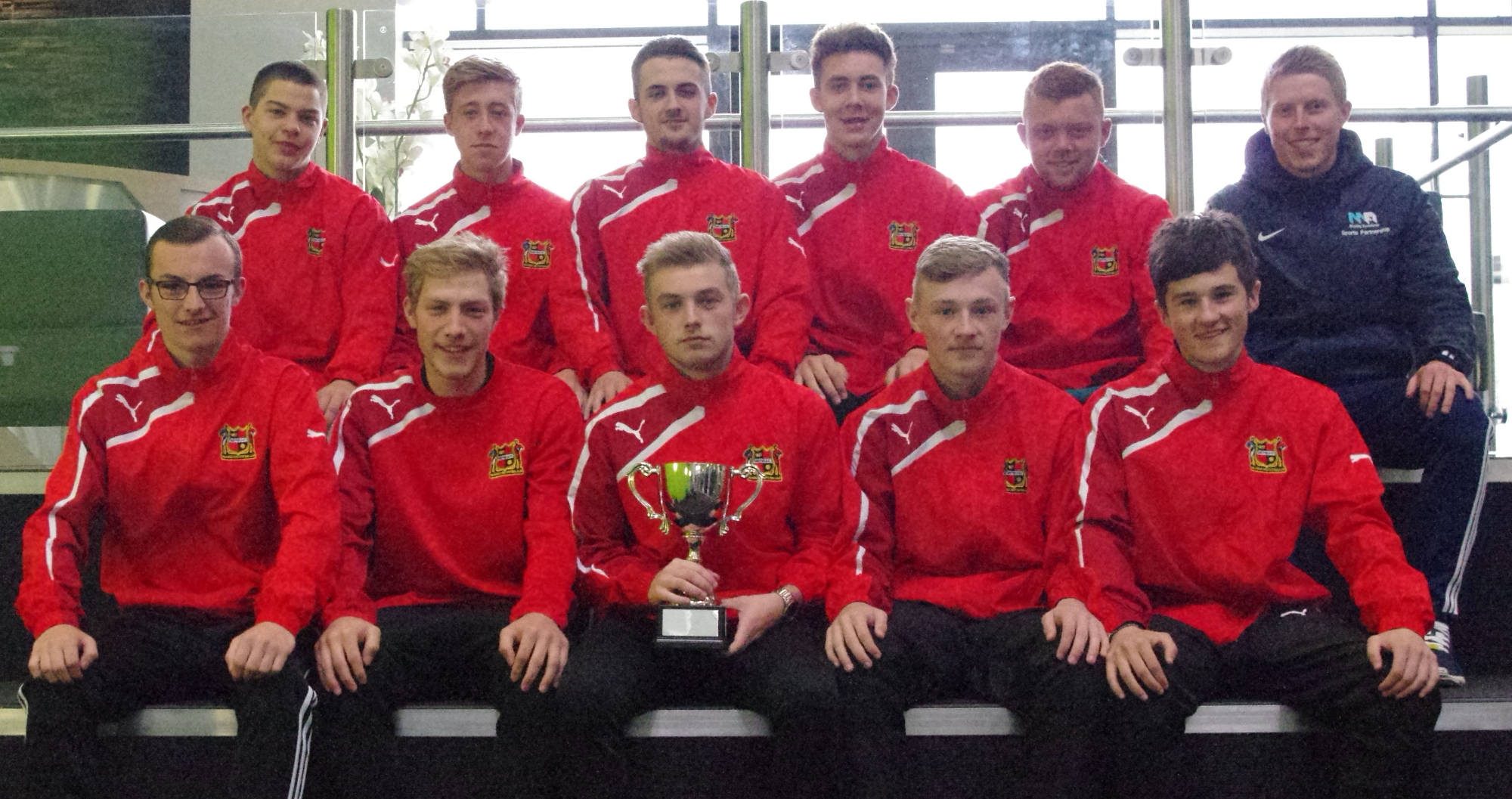 Click here to see the article in the Rotherham Advertiser.